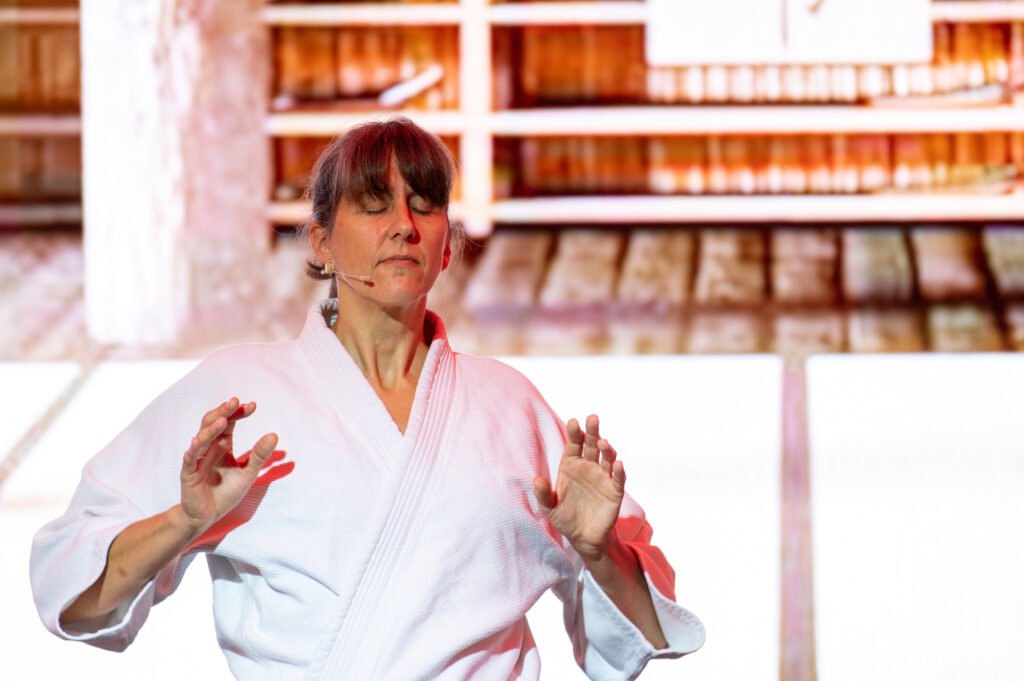 • Sonja Sauer, born 1972 in Kaiserslautern, Germany.
• Intensive student of the japanese martial art aikido since 2002, teaching aikido since 2007. Holder of an official trainer's license granted by the German Olympic Sports Federation.
• Regular attender at aikido seminars in Germany and abroad. Teacher of aikido seminars on a national and international level.
• Chairwoman of Aikido Verein Esslingen between 2011 and 2013, and member of the board of the Aikido Federation Baden-Württemberg for many years. Since 2003, co-owner of the Aikido im Hof school in Duisburg.
• Currently holder of a fourth degree black belt in aikido awarded by the aikido world federation Aikikai, and of a second degree black belt in aikido awarded by the German Aikido Federation DAB.
• Teacher of English as a second language in adult education at the Hamburg School of English.
• Certified Heilpraktikerin (Registered German Naturopath), with studies of naturopathy and homoeopathy in Hamburg 1999 – 2002.
• 2002 – 2013 self-employed homoeopathic therapist, clinic founder and manager in Stuttgart, and lecturer.
• Since August 2013, self-employed in Duisburg, co-owner of the aikido school  "Aikido im Hof".